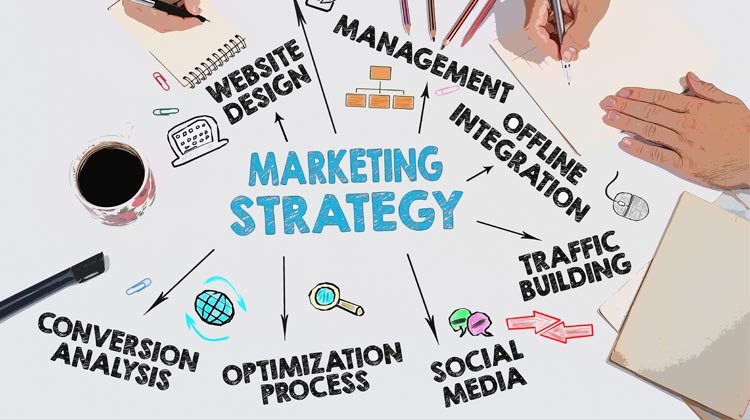 Learning about affiliate marketing can be overwhelming in the start because of the information overload in this space and that's why I created the following affiliate marketing 101 guide to simplify and organize the affiliate marketing process for you. I'm sure by now, you've already done some research and heard or read about several affiliate marketing strategies but I want you to know that the affiliate marketing 101 guide below provides the ideal way to build a brand and an affiliate marketing business that will generate money for the years to come…

STEP 1: Find the Right Affiliate Offers
Many new affiliates tend to skip this step and immediately jump into creating a niche website without knowing exactly what are they going to promote. But I don't blame them…affiliate marketing beginners are usually influenced by some deceiving gurus that push the idea of creating an online business or a website based on the person's hobbies and passions. If you were actually planning to do this then let me ask you something…how can you GUARANTEE that a website based on your interests, hobbies, and passions will actually make you money online? There's a BIG chance that the niche you love is NOT in demand or doesn't have any affiliate offers that's worth promoting. Therefore, the first decision that any new affiliates must make is what affiliate marketing programs or networks should they join and why? Learn about the 5 types of AFFILIATE MARKETING PROGRAMS & NETWORKS
STEP 2: Understanding SEO
Having a new website without implementing an SEO strategy for it is like opening up a new store in a DEAD AREA which most likely will not get any customers. The discussion about SEO usually comes up after a website have been launched but in this affiliate marketing 101 guide, the topic of SEO comes first due to its importance. I believe that no one should start a website without atleast having a basic understanding of SEO. When starting a new website.you need to know what will be the purpose of your website? who will be your target audience? and what kind of information are they looking for? Understanding how SEO works will help you figure out the answers to these questions but more importantly, will help you reach your target audience for FREE. Start preparing for step 3 by LEARNING SEO BASICS
STEP 3: Create a Website
Creating the first website is the main gate for you to enter the online world and a golden opportunity to share your knowledge, experience and skills with thousands of individuals who are in need of this information. Creativity and communication plays a big role in this step since the content you'll provide on the website is going to be the money generator. When making a new affiliate website, keep 3 goals in mind which this website have to achieve:
1) Share valuable information and data with a niche-based audience.
2) Get approvals to join various affiliate networks and programs. Note: Many affiliate networks and programs decline affiliates who don't have a website.
3) Make money online by placing and promoting affiliate links on the website.
And the last thing I want to mention is DON'T get caught up too much with designing complicated and fancy websites and concentrate more on content writing and marketing strategies. Learn how to make an EASY & SIMPLE WEBSITE

STEP 4: Get Your Affiliate Links
This step is a continuation for step 1. Some affiliate programs and networks require affiliate marketing beginners to provide their websites for evaluation before approval. So once you've completed designing your website, you can now start applying to the affiliate programs and networks that is suitable for your site content. When approved, you'll be able to login to the dashboard area and get URL affiliate links that has a code of your unique referral ID. This unique affiliate link is usually a general URL to a homepage of a company's website. Most affiliate programs or networks can also provide you with deep links which is a custom affiliate link to any specific page or product on a website. You can also get text links, banner ads, email copy and many other creative for each affiliate offer. Check out my advice on what affiliate programs and networks to join

STEP 5: Tracking Your Affiliate Links & Website
Tracking affiliate links and website traffic is an ESSENTIAL part of affiliate marketing. If marketers don't know their websites' visitor data or at which point a sale happens then they'll NEVER figure out what works and what doesn't. Website optimization will increase revenue and the only way it can be done is by collecting and analyzing statistical data. That's why I suggest that all affiliates do the following TWO things:
1) Sign Up to Ggoogle Analytics: This is a popular statistival tool provided by Google for free to all website owners. It can be used to track general data of the website's visitors like the number of visits, page views, locations, devices, referring sites, bounce rate, average time on the page, etc. This type of data will help the marketer to figure out if the website content is working or it requires some changes. You can easily link your website to Google Analytics using any free Google Analytics plugin in WordPress. Learn how to create a website using WORDPRESS >>>
2) Include SUB-IDs to your Affilaite Links: A SUB-ID is a tag name that you can attach to each affiliate link. Using it will help you distinguish between the various link clicks on your website. For example, an affiliate is promoting a book and he decides to place 3 affilaite links of this book on 3 pages. In this case, he needs to generate 3 affilaite links of the book offer with a SUB-IDS: page1, page2 and page3. This type of data will help you to figure out if the affiliate links/banners are placed in the right positions and if an advertisement is displayed for the right audience. Unfortunately, not all affiliate programs offer this feature in their settings and that's why it's always recommended to get a proper tracking tool. These tracking tools will provide precise data which will guarantee better optimization and more conversions. Start a for FREE with the Best Affilaite Marketing Tracking Tool NOW
STEP 6: Generate Traffic For Your Website
If you have completed step 1, 2, and 3 of the guide correctly then your website will eventually receive free and organic traffic from the search engines (SEO) which is the ideal way to make money online with affiliate marketing. The only issue here is that it will take a while for the SEO implementation to kick in and to actually see that organic traffic coming in. That's why I recommend all new bloggers and website owners to initially use paid advertising to generate traffic so they can optimize their content faster and start earning commissions right away. So now the first question that'll come up by any new affiliate is "Where should I advertise my website?" and the short answer is "ANYWHERE". When you gain some experience in online marketing, you'll realize that every marketing strategy you do and every advertising platform you choose will lead to different results. It all depends on the niche/product you're promoting and so testing the offer and analyzing the traffic behaviour is really necessary for all new marketing campaigns. There are hundreds of paid advertising methods available online but I suggest that you try out the more popular types like search (Google Ads, Microsoft Adds, Yahoo Gemini, etc.), social media (Facebook Ads, YouTube Ads, LinkedIn Ads, etc.), and native ads (Outbrain, Taboola, etc.). But regardless of the paid traffic you select, I will advise you to AVOID buying website traffic from 3 types of sources. There are also free promotional methods that you can use as a marketer like Facebook groups, YouTube Channels, and classified ad websites (Craigslist, Kijiji, etc.). Using these free methods is always good to create awareness for your brand and boost your website's SEO but don't expect a lot of great results from doing it. Concentrate more on paid traffic as it will give you faster results and advertising experience which will benefit you in the long term. Grow your marketing skills by learning how to do GOOGLE ADS, FACEBOOK ADS, SOCIAL MEDIA MARKETING, VIRAL MARKETING & MORE
STEP 7: Increase Revenue with Ad Networks
Affiliate marketers should always find ways to add new streams of income to their affiliate business and AD NETWORKS are one of the easiest ways to accomplish that. Ad networks are advertising platforms that act as the middle man to manage both advertisers and publishers. If you don't join an ad network as a publisher to monetize your content when you have a good amount of monthly page views then you're leaving a lot of money on the table. Full reliance on affiliate commissions as the ONLY source of incomes' not a smart strategy because not all website visitors who click on an affiliate link are really interested to buy. So how can you earn money with ad networks? They provide you with a code that allows you to place text/image advertisements related to your niche anywhere on your website. Some ad networks pay based on ad views (CPM) and some pay based on ad clicks (CPC) and NO SALES are required. Almost all advertising platforms have an option for you to join as a publisher but I highly suggest that you consider the premium ones like Google AdSense, Media.net, AdThrive, Mediavine, etc. And the final thing I want to mention is that you should NOT apply to these programs right away if you're a beginner because you won't get accepted. Before applying to any ad network, improve your website by adding more high quality content related to your niche (writing posts) and make sure that your website already started receiving organic traffic from the search engines. Learn How to Make Money from Google AdSense Which is considered as the TOP Revenue Sharing Program