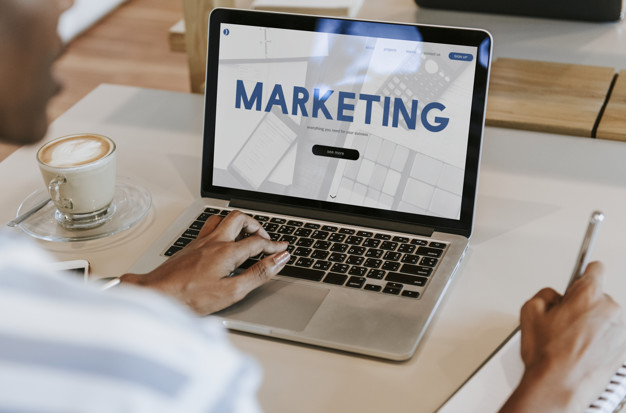 Finding the right affiliate offers to promote is the first and most essential step but it's also an overwhelming and confusing task for new affiliates. There are hundreds of affiliate marketing programs and networks to choose from and thousands of different niches to specialize in so how can a beginner make the right choices? That's why I've divided the networks/programs into 5 TYPES OF AFFILIATE MARKETING categories to simplify the selection process for you. I've also included recommendations based on my personal experience to assist you in making the right decisions. But before we get into the types of affiliate marketing categories, I'd like to explain to you the concept of an affiliate marketing network and program.
What are Affiliate Marketing Programs and Networks
An affiliate network is a company that works as the middle man managing other companies that want to sell products and affiliates that want to promote these products with a common goal of making SALES. An affiliate program is usually a company that manages their own affiliates and has its own affiliate marketing platform. It doesn't matter if you decide to join a network or a program but what REALLY matters is finding the right offers or verticals to promote…
Popular Affiliate Marketing Networks & Programs
This is the most popular type of affiliate marketing category because it has a variety of affiliate marketing networks or programs and has thousands of affiliate marketers signed up to them. It includes companies like Amazon, CJ (commission junction), Share a Sale, ClickBank, etc. The average range of commission percentage is 1% – 25% (Every Product and company has a different commission rate). This category is very popular and most newbies start here but I actually suggest they DON'T. First of all, these networks and programs are VERY competitive so for a beginner, you'll feel like an ant that's competing with an ELEPHANT and your chances of beating them are very low. That's why you'll notice that many new affiliates who start here will eventually give up and quit within a year or less (except for a few). Another factor to consider is that commissions are low (except in a few programs) and so you're hard work will not result in the expected outcome. For example, the Amazon affiliate program will give you 4% commissions; if a customer makes a $100 purchase through your affiliate link, all you're going to get is $4. Is that really worth it? Of course NOT. Now I'm not saying that all affiliate programs in this category pay low but I'm just letting you know so you can be aware of the various options. Find programs that have good commissions/payouts that will be worth your efforts. There is ONE program that I personally recommend which is the FIVERR AFFILIATE PROGRAM. Fiverr is a freelancing service network that millions around the world use to buy and sell gigs. I think everyone on the internet needs this type of service so it's eassy to promote and they provide AWESOME payouts. And the great thing about fiverr is that they have many categories/services/sellers so this will minimize competition and you can always find something for your specific target audience.
CPA Marketing Networks
The second type of affiliate marketing and my #1 RECOMMENDATION for affiliate marketing beginners is CPA MARKETING. CPA stands for Cost per Action and some others call it with different names like Pay per Lead (PPL) or Cost per Lead (CPL). These CPA networks manage individuals and companies that pay affiliates based on lead generation but they also have many commission based offers as well. So how does CPA marketing exactly work? Affiliates use their websites or create targeted landing pages to collect interested users' data. For example, a user reaches a landing page that's offering a free PDF book download and so the user needs to fill out a form (name, email, phone #, etc.) in order to receive the book. If this action is complete then the affiliate gets paid for that lead and the company gets to keep the lead's information. The average range of pay in CPA affiliate networks is $1 – $20 per lead. What I like about CPA marketing is that it's much easier to convince customers to submit their information comparison to pulling out their credit cards. And let me be real, if you can't make someone fill out a short form then what makes you think you can sell a product for a commission? That's why I believe CPA marketing is the best way to start affiliate marketing. Also, this type of marketing will give you great experience for the future like creating targeted landing pages and independently advertising for local businesses (money in exchange for local leads). There are many great CPA networks like CPAlead and Global Wide Media (GWM) but my favourite one Is MAXBOUNTY. They have a user friendly platform and their affiliate managers are friendly and helpful.
High Ticket Affiliate Marketing Programs
This type of affiliate marketing category contains small to medium sized businesses that manage their own affiliate programs and pay HIGH commissions for each conversion. The average range of commission percentage in this category is 25% – 50% PLUS their products' pricings are high ($100 – $10,000). These businesses are capable of paying such commission rates due to the fact that they have low overhead costs and majority of their products are digital. A lot of these businesses are found in the business training/coaching and software industry. For example, I used to promote some coaching & training programs by Rich Schefren and Dan Kennedy. Their commission percentage was 40% – 50 % for $200 – $2000 priced programs. Unfortunately, these two affiliate programs are no longer available (since 2019), otherwise I would have recommended all new affiliates to join them. High ticket affiliate marketing is the most profitable category but I honestly don't recommend it for beginners as it requires more skills and experience to sell highly priced offers.

Recurring Affiliate Marketing Programs
This type of affiliate marketing has programs or networks that pays commissions based on a monthly billing or membership sign ups. For example, if a customer signs up to a monthly service through your affiliate link, you'll get a commission for that one customer every month FOR LIFE (as long as he/she is signed up). You can find these type of programs in any membership or service based industries like web hosting, marketing SEO tools, email auto-responders, business applications, etc. The average range of commission percentage is 10% – 50% per month. If you're a beginner, I highly recommend that you consider joining a recurring affiliate marketing program because ONE sale or sign-up can make an impact on your monthly income and it will boost your motivation to grow more once you see these commissions keep on coming.
Network/Multi-Level Marketing (MLM)
Offline and Online marketing companies that makes money based on recruitments. This category is part of the network marketing industry and many people know it as a Pyramid Scheme. I only know a little about them because I always used to see advertisements for MOBE affiliate marketing program which, in my personal opinion, is just another MLM scam. I honestly don't have any experience in network marketing and I DON'T recommend it to any affiliate marketing beginner (even if it'll make you rich) because it's a very dirty and filthy way of making money. Watch the video below where John Oliver will give you a clear idea on what the Network Marketing/MLM industry is all about: