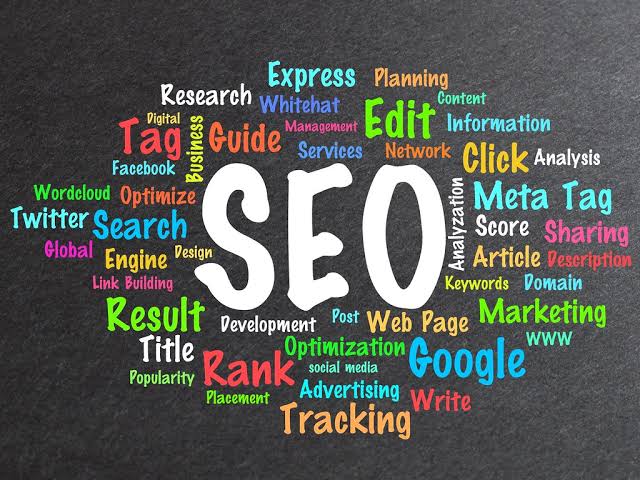 New website owners are not expected to become masters of SEO because it's actually a whole separate field by itself and requires a lot of time and knowledge. But for someone who's creating a website for the first time, I think it's a good idea to learn SEO basics and how SEO affects the website's online presence and search engine rankings. SEO (Search Engine Optimization) is a marketing strategy that helps in indexing and ranking website pages on search engines (like Google, Yahoo, Bing, Yandex, etc.) to receive free and targeted organic traffic. Google has the #1 Alexa ranking on the World Wide Web (Highest number of visitor) and so if your website isn't found on Google then you're losing out on thousands of potential customers every month.
Learn SEO Basics: Keywords
Anyone that uses SEO strategies has a goal of being indexed on Google search engine and to be found on the first page of a specific keyword term search result. This means that you need to include keywords related to your topic in the title, body, and Meta description of every page or post you write. The keywords you select should have a search volume of at least 100 to 1,000 searches per month and you should focus on ONE keyword per page or post. And since SEO is competitive, it's recommended that you use long tail keywords (4 to 6 words phrase). The best place to find targeted keywords for your topics is the Magic Keyword Research Tool >>>.
Learn SEO Basics: Indexing
After completing the content writing process, you should work on indexing your website on all major search engines. I recommend that you index them in Google and Bing as they're the two biggest Search Engines in North America and Europe. Create a Google Search Console and Bing Webmaster tools accounts to verify your new website. Afterwards, you need to submit an XML Sitemap URL of the website (which contains a list of pages and postes created) to each account. You can find good plugins in WordPress to assist you with this like Yoast SEO, All in One SEO, Google XML Sitemaps, etc. These plugins will automatically generate an XML Sitemap and all you have to do is copy and paste. FIND SEO SERVICES TO HELP YOU HERE >>>
Learn SEO Basics: Backlinks
All strategies mentioned above will help search engines to detect your website and to list your pages or posts in the search results BUT most likely won't get them listed on the first page. To achieve a good ranking, websites with high authority on the web must point back to your pages or posts which are called Backlinks. Another strategy is to create a number of blogs and make them all point to your pages or posts which are called Private Blog Networks (PBNs). There are also tons of other strategies that SEO experts use to get websites ranked really fast but most of these methods are considered unethical (Black Hat) and most likely will get you in trouble with Google. Creating backlinks for your new website is very time consuming because you have to sign up to many forums, write many articles, and make many posts wherever you can just to get a few links to point to your website. That's why I recommend a new website owner to buy "manual backlinks" from trusted backlink providers and save yourself the hassle. FIND MANUAL BACKLINKS SERVICE HERE >>>

SEO for Affiliate Marketing